Proposed Layout
Before starting the redesign, I meet with our data analyst to talk through our readers' habits:
• Were they using any of the seven buttons on the floating social bar? If so, which ones?
• Were they consuming the essay on mobile?
• How were they finding the essay?
• Were they interacting with video and audio?
The layout I ultimately proposed was pared down—less cluttered but more dynamic, with greater emphasis on pacing and whitespace, so as not to overwhelm the reader.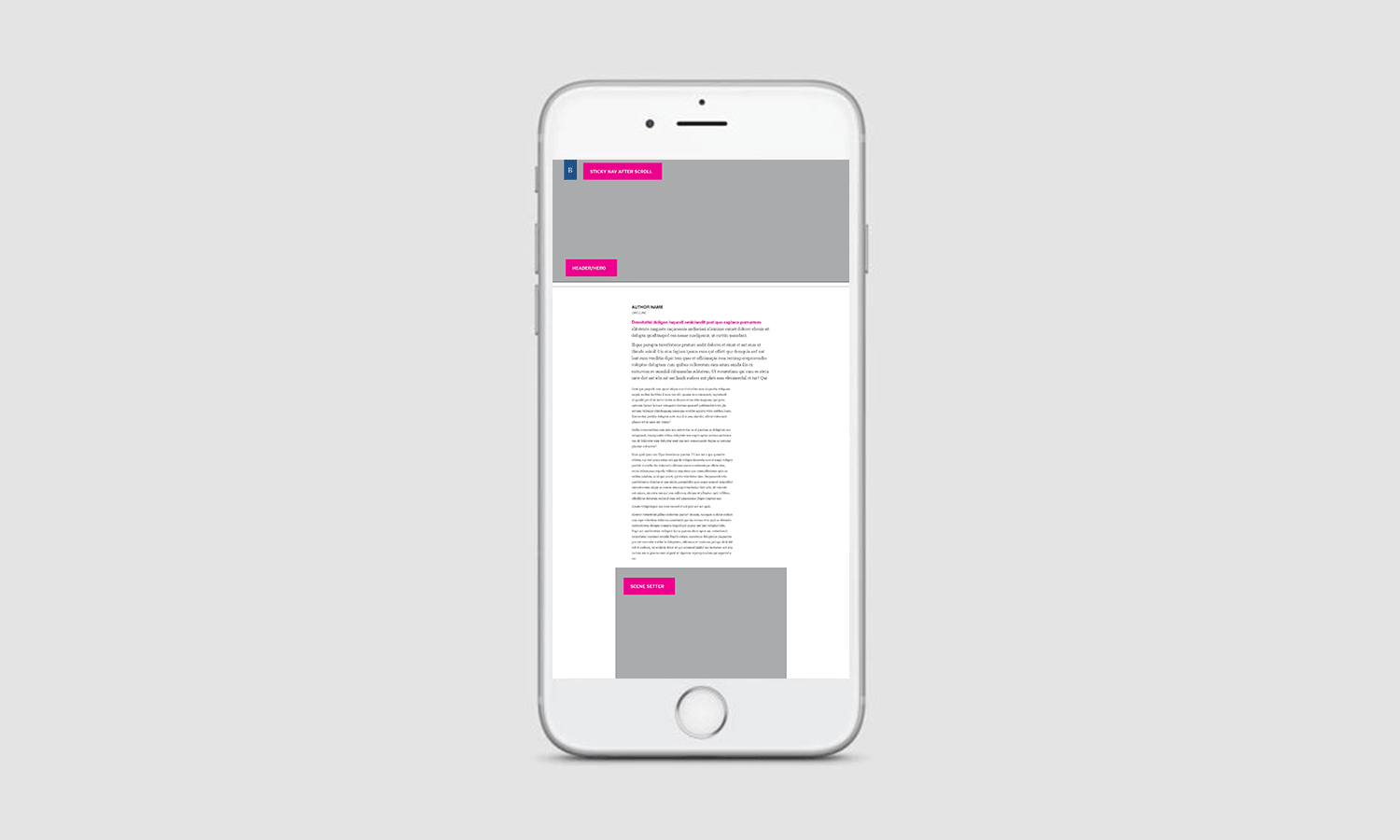 Result
The new mobile-friendly design is considerably streamlined. The layout is clean and purposeful, which makes the reading experience more enjoyable.
The design blends various multimedia elements—photography, infographics, interactives—into a seamless narrative that encourages skimming or deeper investigation, depending on the reader's interests and proclivities.
I approach each essay differently, taking a fresh approach that gives me room to experiment and lets the content dictate the visual enhancements. For example, some essays are maximalist, with looping videos and subtle animations. Others, meanwhile, hew to a more minimal approach, with fewer enhancements.
The results have been highly encouraging. Since I took over the essay, we've seen a significant increase in unique visitors, time on page, and scroll depth.